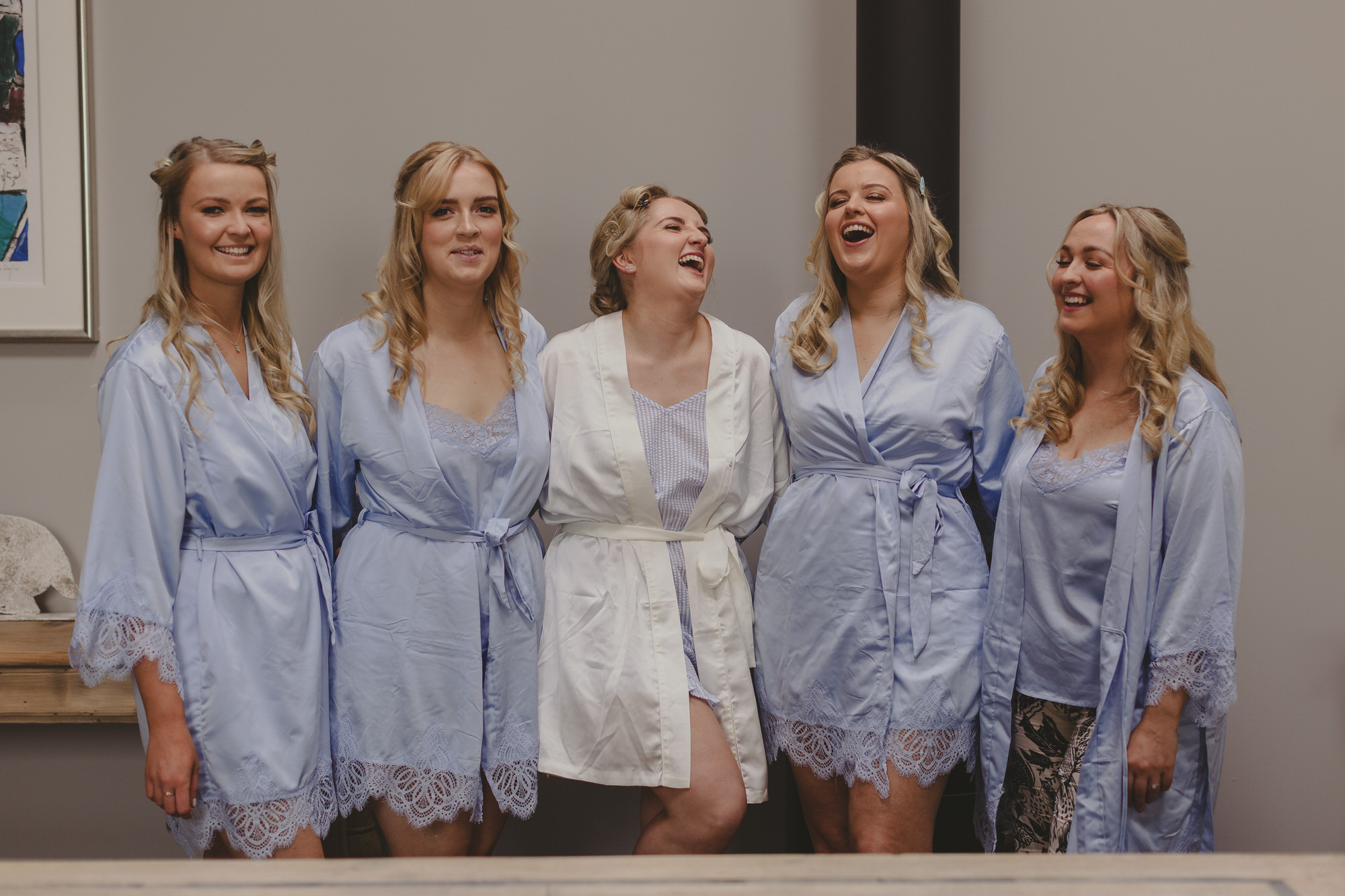 Five Ideas For A Stress Free Wedding
Your wedding morning will be here before you know it and starting off on the right foot is super important. I have been part of hundreds of couples wedding mornings, I have witnessed the good and not so good, the lovely chilled, fun, organised mornings and some sweaty, stressed and messy ones. So I thought I would put together some ideas of how you can get your day off to a great start.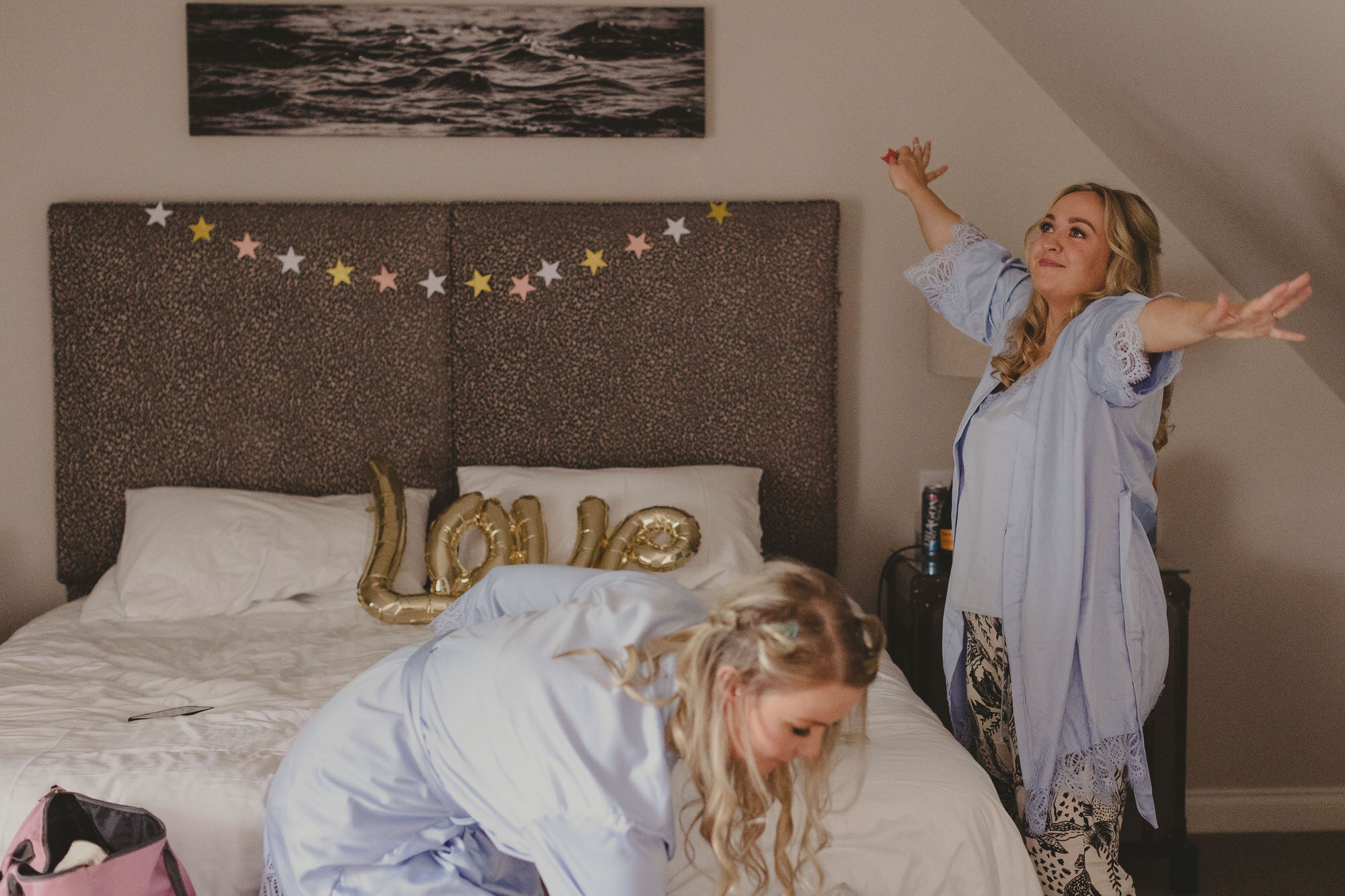 01: Music
Playlists at the ready, bring a speaker (rather than have the TV on with random songs and crazy colours in the background) and assign someone to be DJ. Set the mood, enjoy some throwbacks with your friends, perhaps a wee boogie on the bed, sing along. Ensuring their is action in the room gives the photographer and videographer great footage to capture. Pop some corks and perhaps choose a final song to hype you up before going down the aisle.
---
02: People
They create the atmosphere so surround yourself with right ones. Think about how many people is a good number to have all in a room getting ready at once. It can get hot, stressful and messy, which is absolutely what you don't want and leads me on to…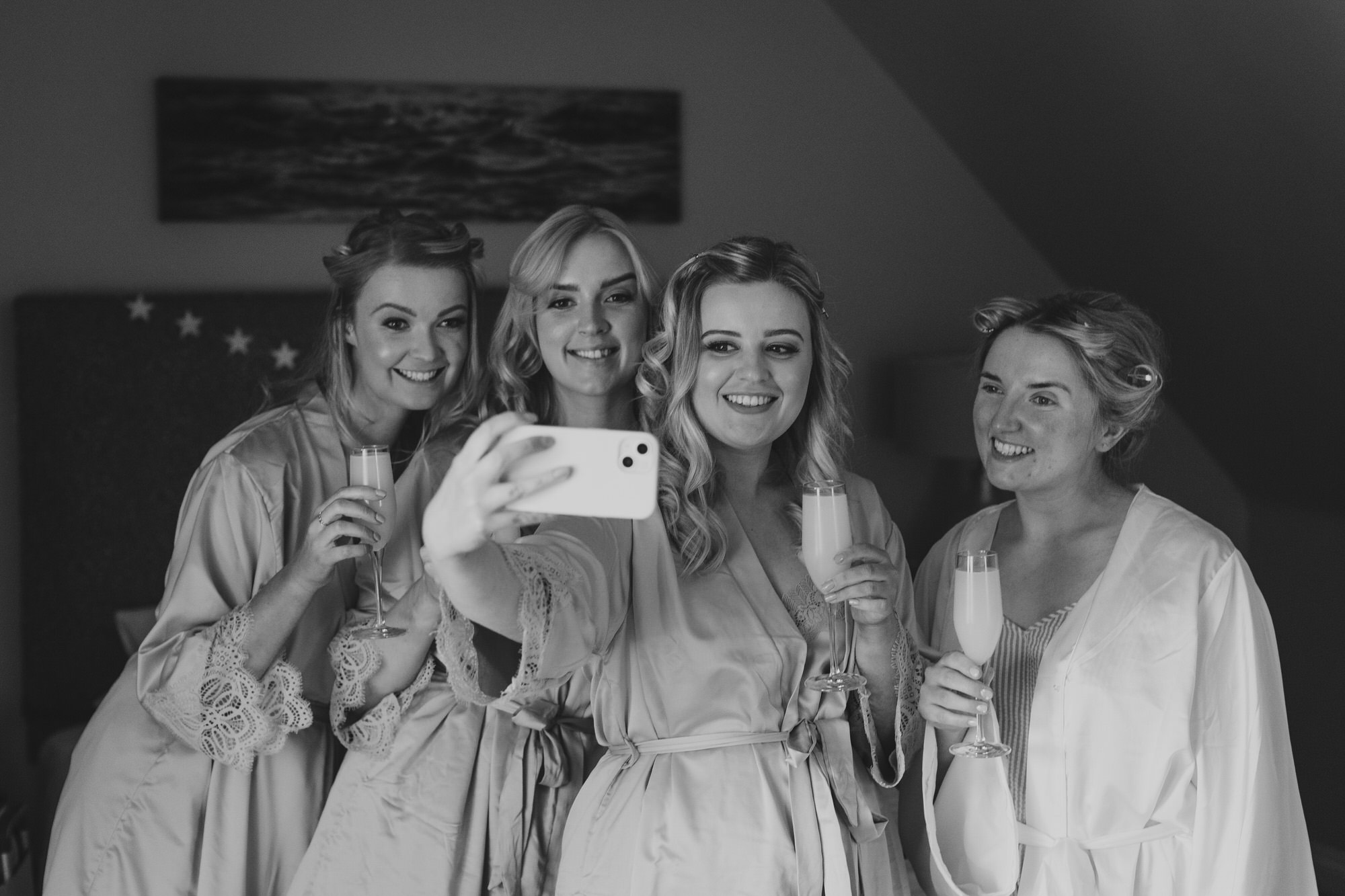 03: Tidy
A tidy room, a tidy mind, which equals pretty photos. If you can keep what you don't need in another room, suitcases etc, make the bed, leftover breakfast out the way, no bags for life lying around pleeeease!
---
04: Prepare Your Outfit
Do this the night before. Have your shoes, jewellery, accessories, perfume/aftershave all in one place so your photographer can access them easily. Take labels off your wedding outfits and stickers off shoes. Hang your outfit up on plain (I like wooden) hangers, iron/steam it if needs be. You don't want to be faffing with an iron and ironing board on your wedding morning, there are way more fun things to do.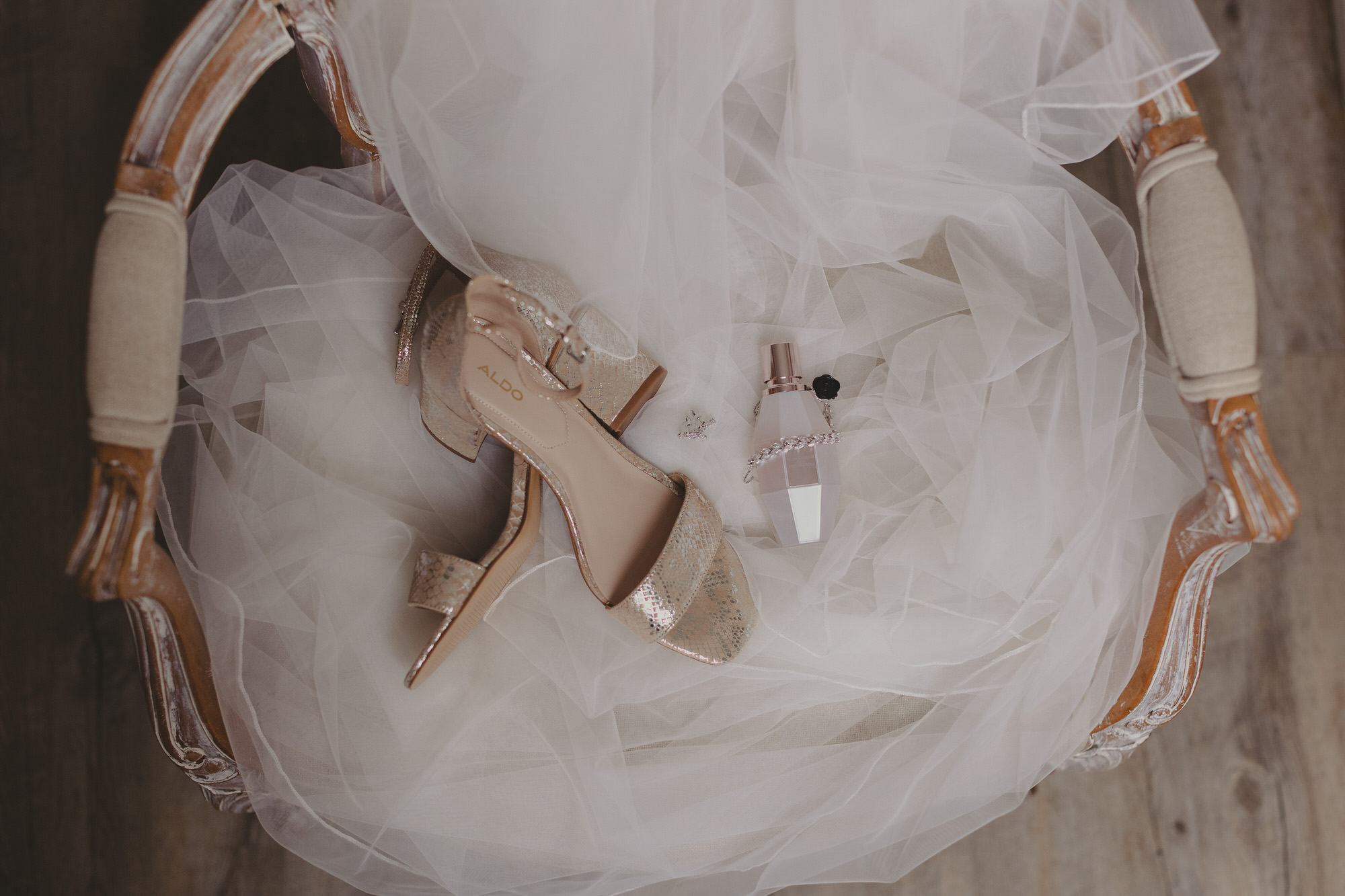 05: Timeline
It is good to have an idea of your order of who is getting hair and make up done when. Who is getting in the shower first, when breakfast is, when you plan to get dressed and chat this through with all your suppliers and the people involved. Ultimately, enjoy it! Take it all in, time flies by and before you know it you'll be heading down or standing at the top of that aisle.
---
Laura and Oli, nailed morning prep – one big, beautiful lodge full with friends, breakfast cooked for them, drinks were flowing, music on. And this bride was 10 minutes early, love it. Wedding guests, listen up, brides aren't always late – chop chop!