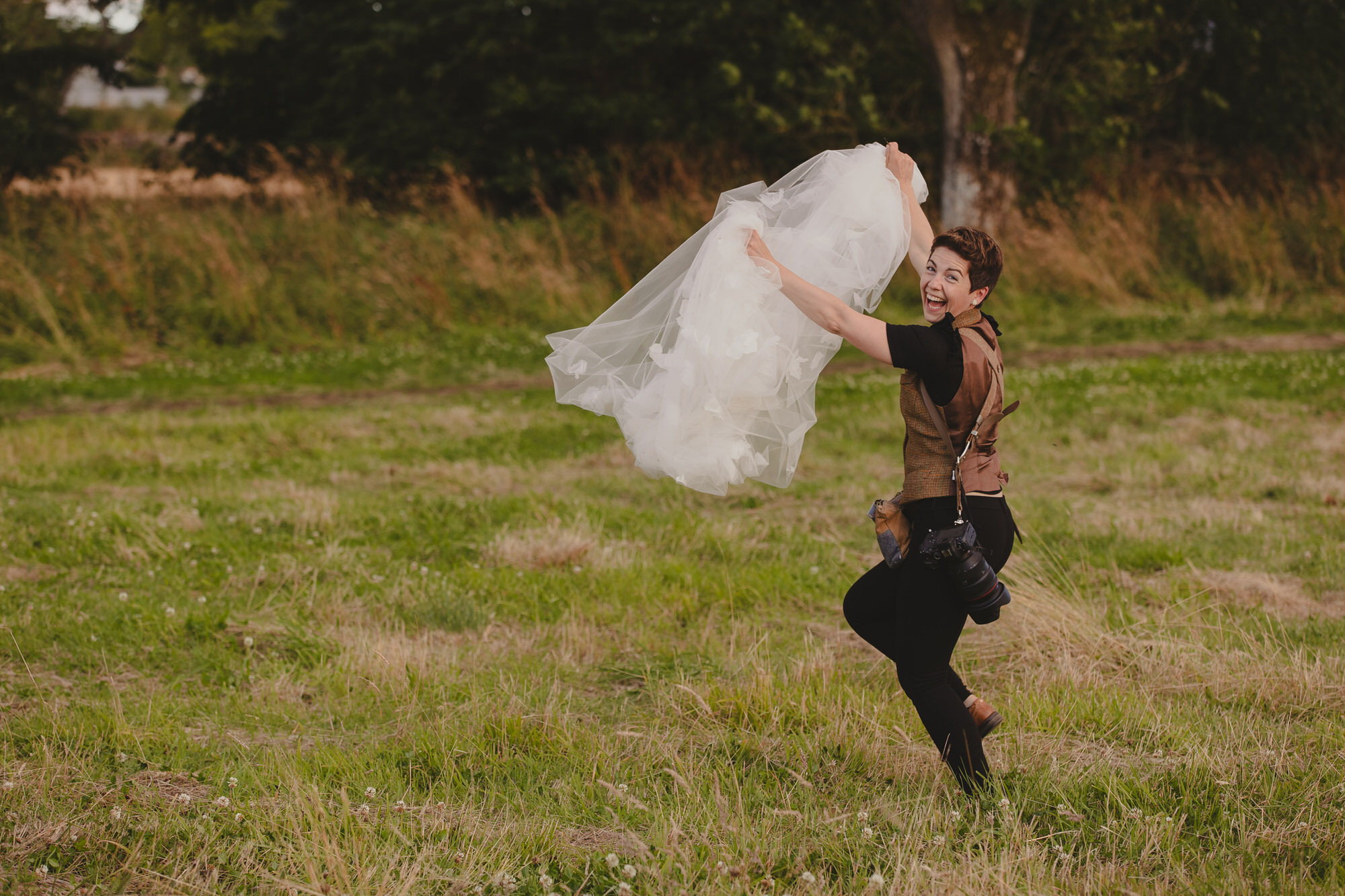 More Than Just An Aberdeen Wedding Photographer
The secret is out, this Aberdeen wedding photographer has a new look, a new logo and a sparkly new website. I am excited to give you a wee rundown on the why's and how's, yet assure you it is the same person behind the camera.
---
The Journey
I launched By Rhea six years ago, after being employed as a photographer, full time, for three years. My business has gone from strength-to-strength and I felt it was time to invest in a brand overhaul.
After some research and recommendations I got in touch with the guys at Walnut Wasp last Summer. We've had calls, hundreds of emails, Pinterest boards, endless ideas and mock ups and I delighted with the finished product.
---
My Style
I wanted a brand that better represented me because, at the end of the day, choosing a photographer is a pretty big decision when it comes to wedding planning. I'm the supplier you'll spend the most time with on the day, maybe even more than your new husband or wife. I'll be with you from prep till dancing!
If you can really get a feel for who I am as a person, my style, my adventures, then it will help you gather your info before you choose to get in touch.
---
Pinterest Board Of Dreams
The earthy colour palette represents my love for the outdoors and my sense of adventure. The warm, rustic vibe mixed in with the sandy tones, greens and blues of the land and the sea.
On a wedding day, I love taking the road less travelled, climbing hills, going to the beach, through the woods or down to the river. This leads me on to the mountain outlines and hill contour rings you may recognise from a map. If you're keen to explore the beauty of Scotland and get that shot then I'm the girl to take with you. I promise I'll roll my sleeves up, help carry your dress, take the dog's lead and tie your kilt shoes when we find the right spot!
The line drawing of a Welsh Terrier is because, you've guessed it, my boy Arthur is my life. I love dogs and I love dogs at weddings so having this included went without saying.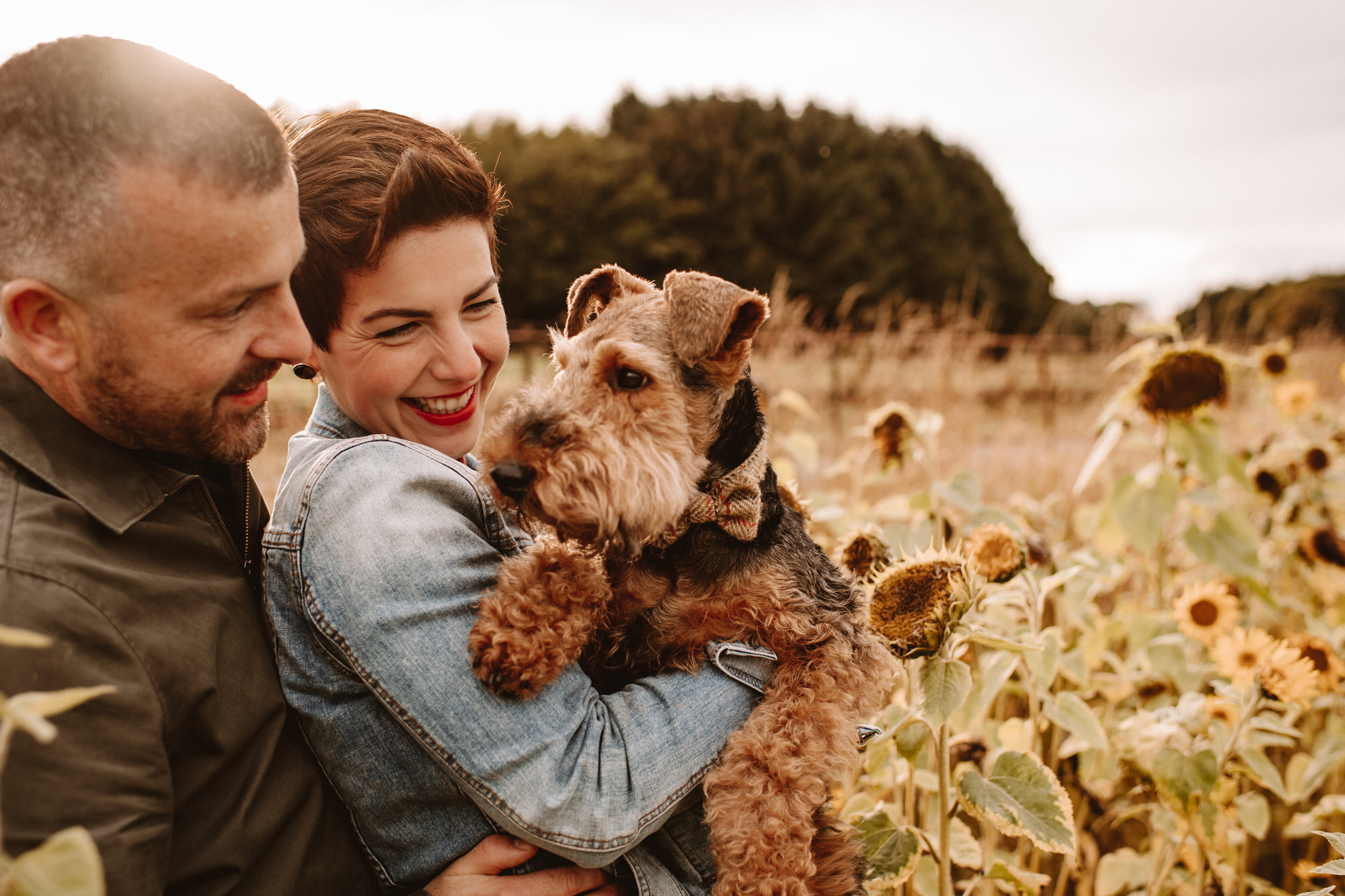 Photo credit: Christie Johnston
Fit's The Craic?
So fit's wi the doric dialect I hear you cry? I'm a North East born and bred country quine and I know the place like the back of my hand. I love showing off hidden gems in the Aberdeen and Aberdeenshire area, whether it be beauty spots for pre wedding shoots or areas at a venue you didn't even know existed. Shopping local definitely has it advantages.
The local patter also helps signify there is no separation between me and your guests, I am down to earth, just join in – I am in the thick of the action. "Bosie in" which means cuddle in, is a phrase you will hear me saying alot on a wedding day. Whether it be to a couple – get close, bosie in – or when it comes to doing some groups with your family and friends. Nothing too formal, I will keep you right, huddle together, just bosie in. I enjoy a bosie myself if I'm honest so a group hug at the end of a wedding day is a must.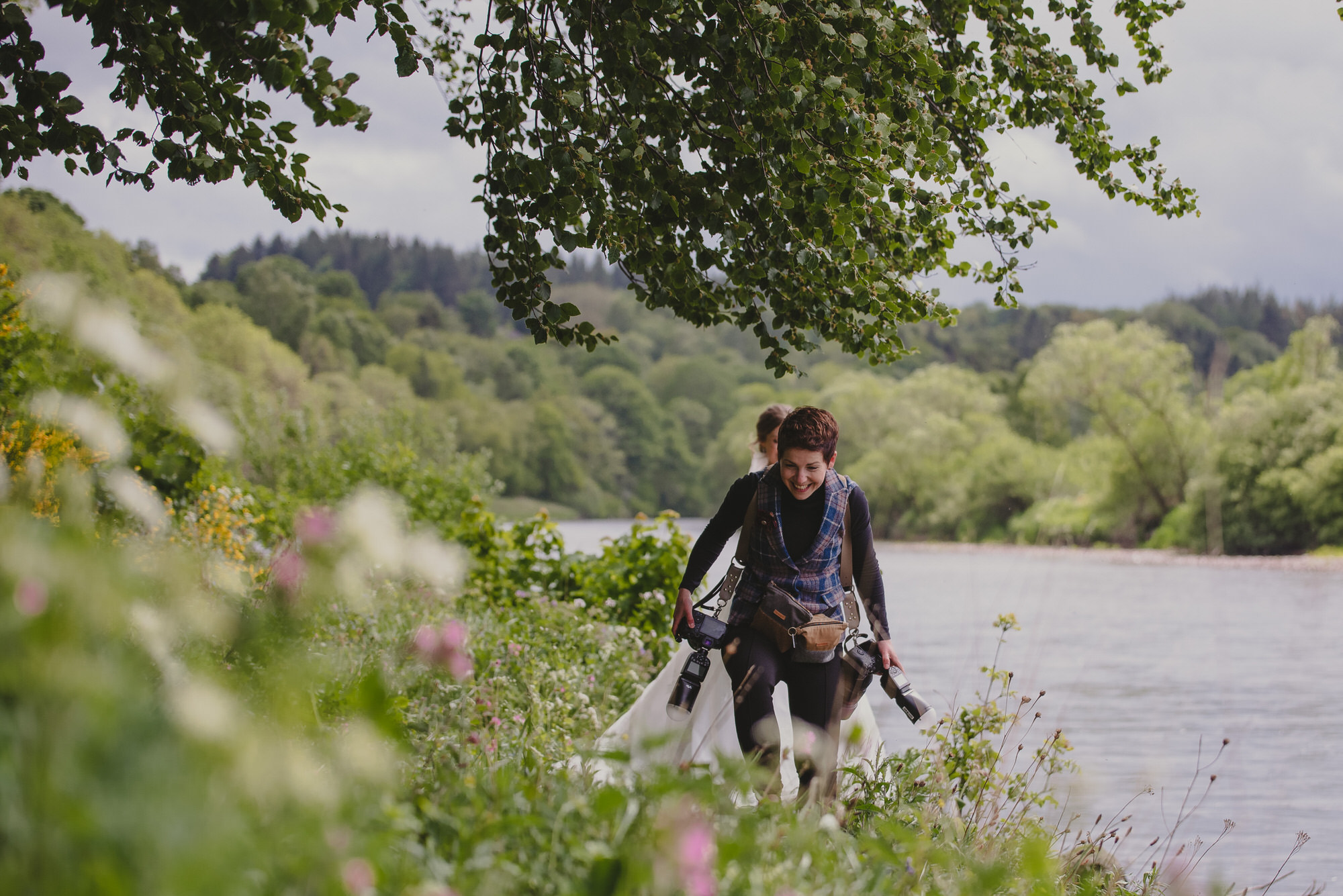 Mission Accomplished
Which brings me to my mission statement – this is an action-based statement that declares the purpose of a company and how they serve their customers. They are an incredibly important navigational tool when thinking about the future of your company, something I admit I had never probably considered. 
For me, I wanted to realign my business, get a better feel for the path I wanted to take so I also decided last Summer to work with a mentor. Lisa Devlin of Photography Farm helped me put pen to paper and figure out so much in my head about the direction of the business, my mission, my goals, my strengths and weaknesses.
---
To sum up By Rhea I have come up with this mission statement:
I'm your extra wedding guest with a fancy camera, ready to join in the good times, the giggles and the adventures.
---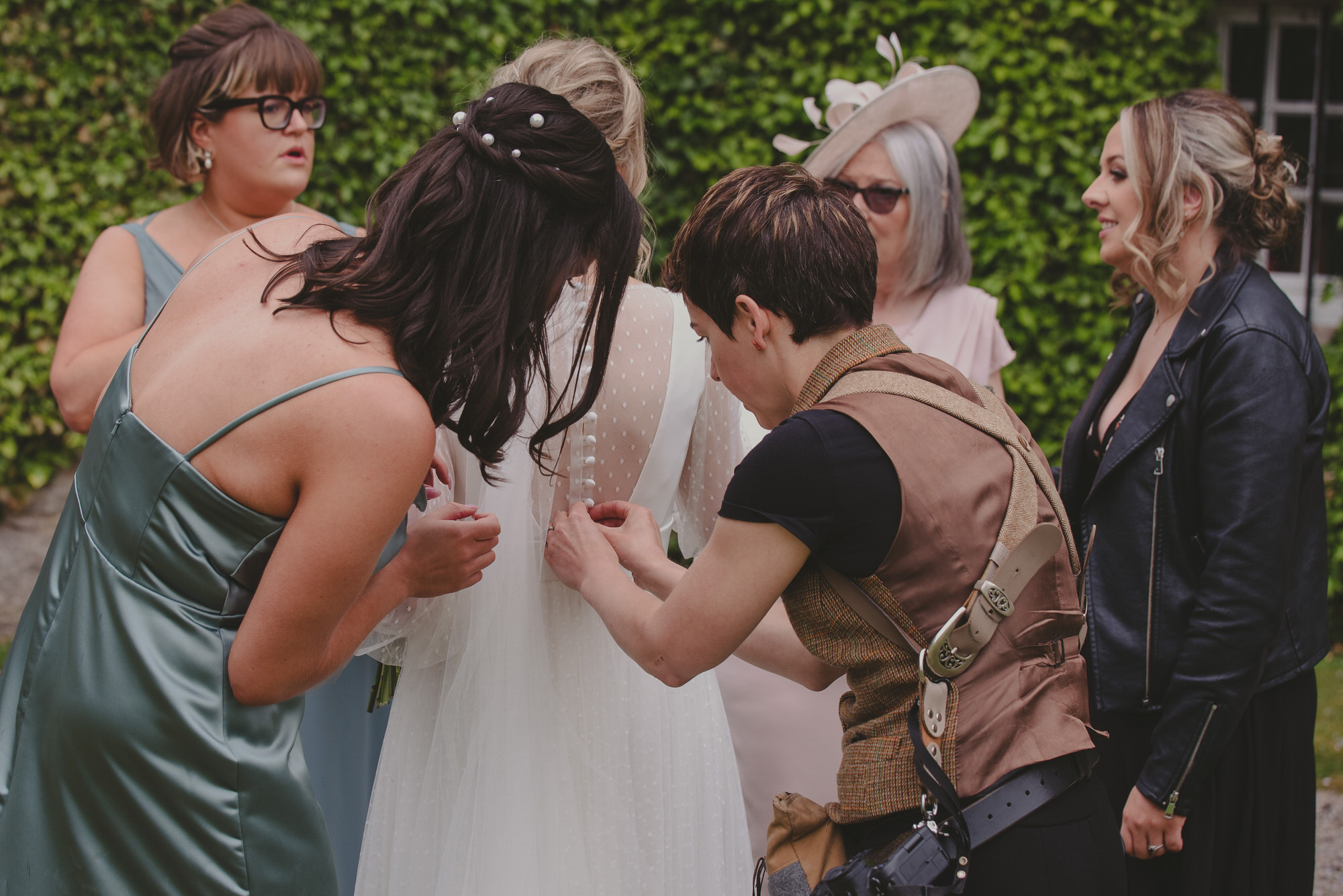 I feel my new brand is me all over. It paints an exact picture of who I am, how I work and how I can help you have the best wedding day.
I am immensely proud of this and excited to share it with the world. This includes my couples and clients, past, present and future, you have and are all part of my journey. This project honours all the work I have been lucky enough to be invited to do. It is a celebration of the love, photography, weddings, joy and friends I have made along the way.
---
"You have taken everything you've learned in the photography business, and everything you've learned about yourself as a photographer, and distilled it into a new identity and a new online experience that absolutely screams who you are and what you do." — David, Walnut Wasp
---