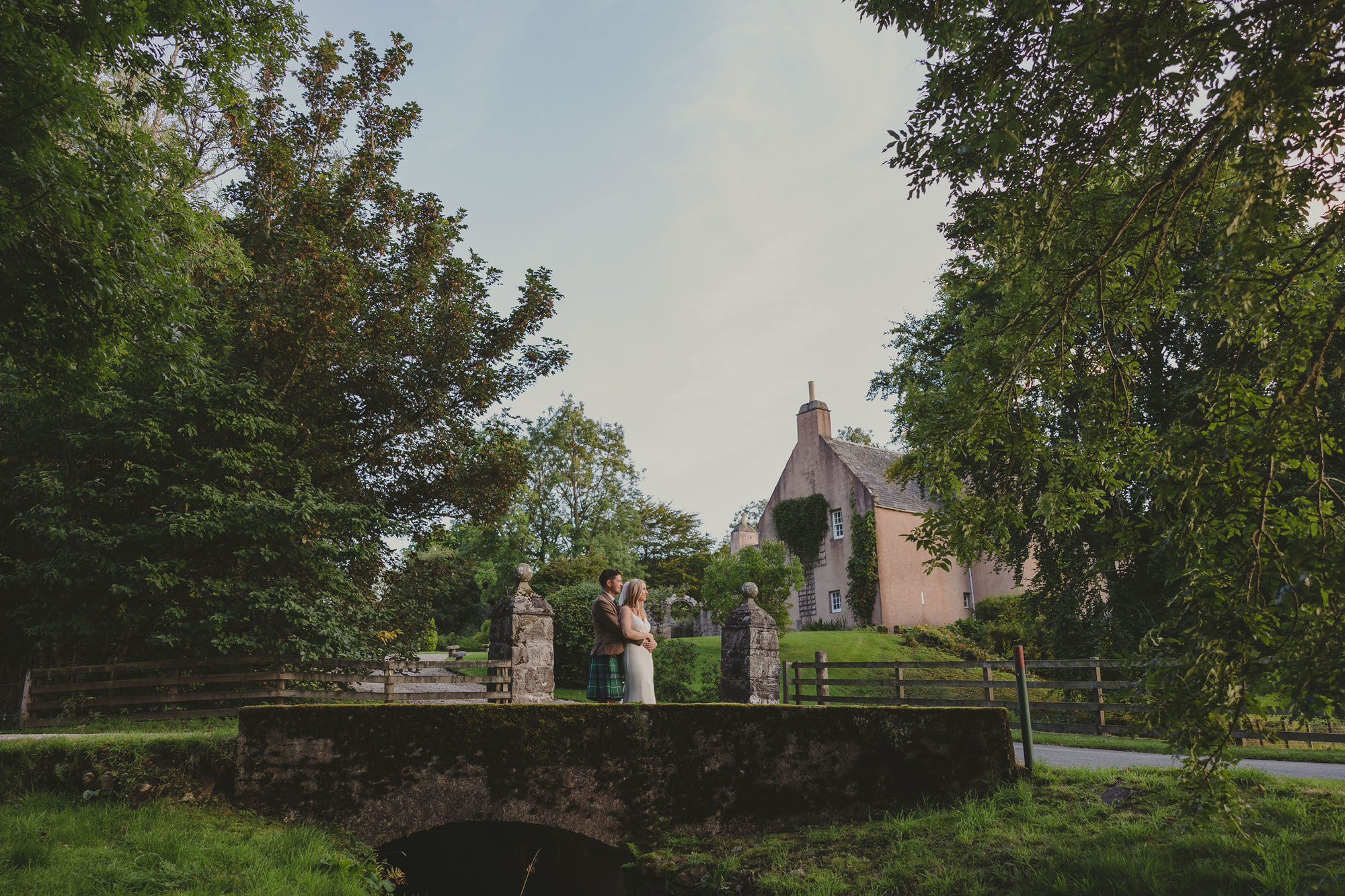 Rustic Countryside Wedding // Kerrie & Danny at Aswanley
Nestled in the valley of rural Aberdeenshire, only 45 miles from Aberdeen, Aswanley was the perfect rustic and most picturesque wedding venue for Kerrie and Danny. This easy going couple, who's main aim was to have a chilled and relaxed day celebrating with family and friends, absolutely got what they dreamed of for their wedding day.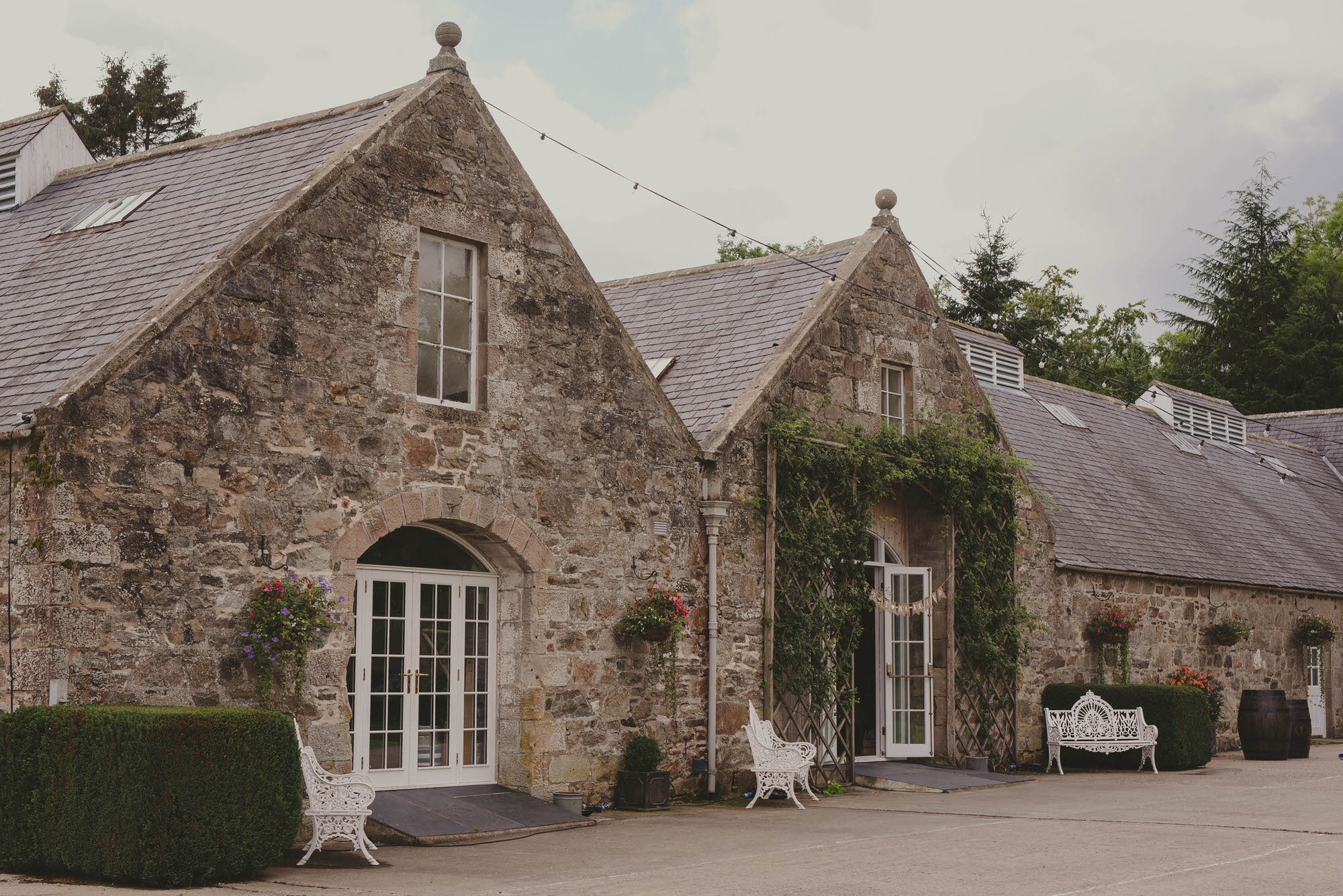 Morning Preparations
Kerrie got ready with her family and bridesmaids in a lovely wee cottage 10 minutes from Aswanley. Now these girls were up for some fun! They were organised and had hair and make up done with time to spare to pop a bottle before getting dressed. Kerrie revealed her stunning wedding dress and gorgeous final look to her Dad before being driven by him in a vintage car especially hired for the weekend.
Danny and the boys got ready with his parents at an Air B&B in Huntly before heading to Aswanley to greet the guests on what turned out to be a gorgeous, sunny day.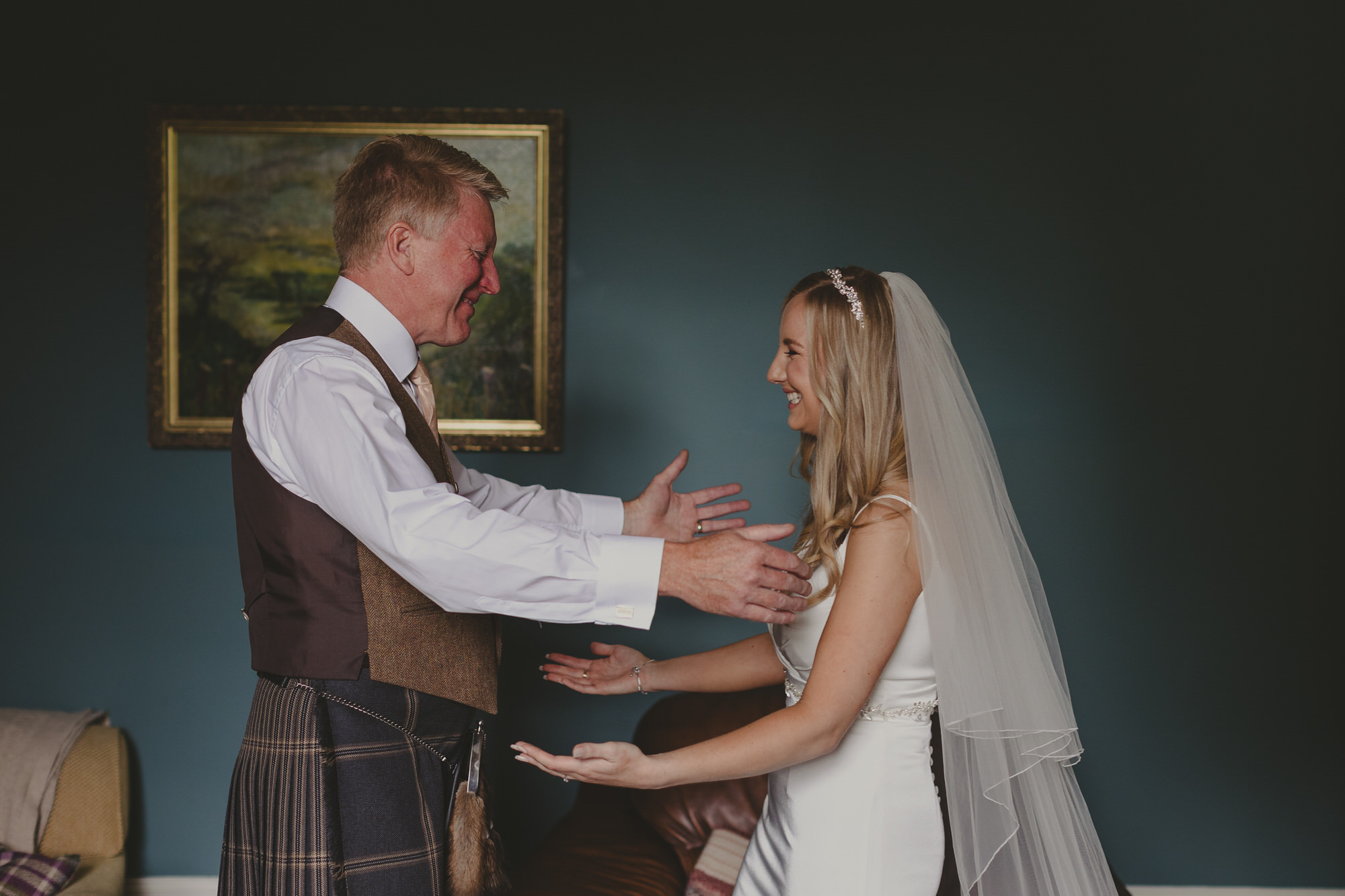 The Ceremony
Before the ceremony began, the lovely Clare Harris, a celebrant for the Independent Humanist Ceremonies, asked all the guests to take a selfie and send it to Kerrie or Danny with a little message. This meant that in the morning the newlyweds could wake up and read through all the lovely texts from their friends.
Kerrie and Danny's family friend Sarah, told a story during the ceremony of how she knew the couple, them growing up and send some thoughtful wishes for the future. Having both these ladies involved made the ceremony very personal and relaxed for all.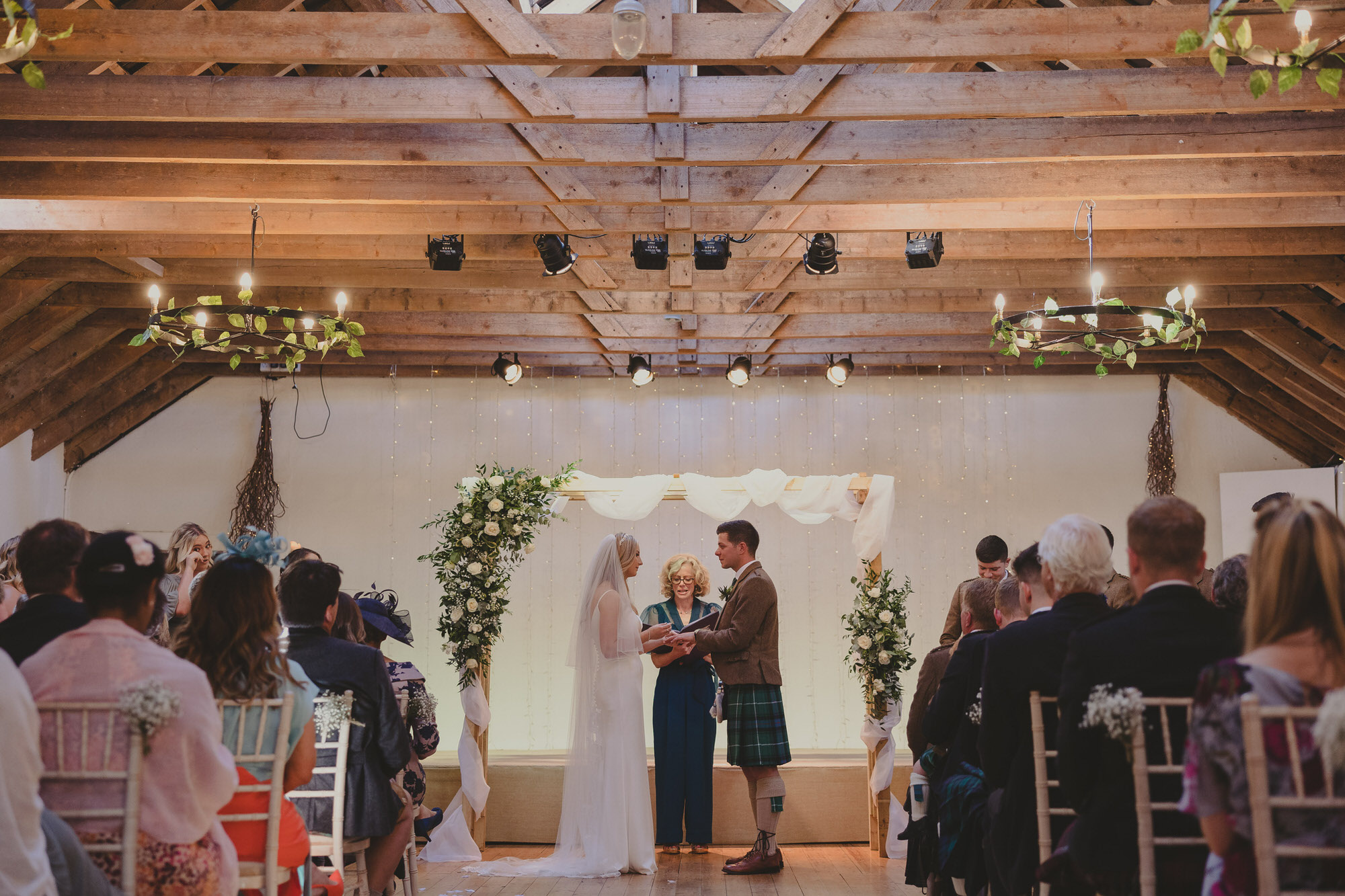 Drinks Reception
Everyone then enjoyed drinks, canapes, games, some family group photos and listened to singer Emily Fordyce outside in the courtyard.
We headed off for a wander around the beautiful grounds and garden at Aswanley for our portrait session but not for too long as we knew the Summer evening light could have potential to be golden.
After some fun shots with the bridal party it was time for speeches.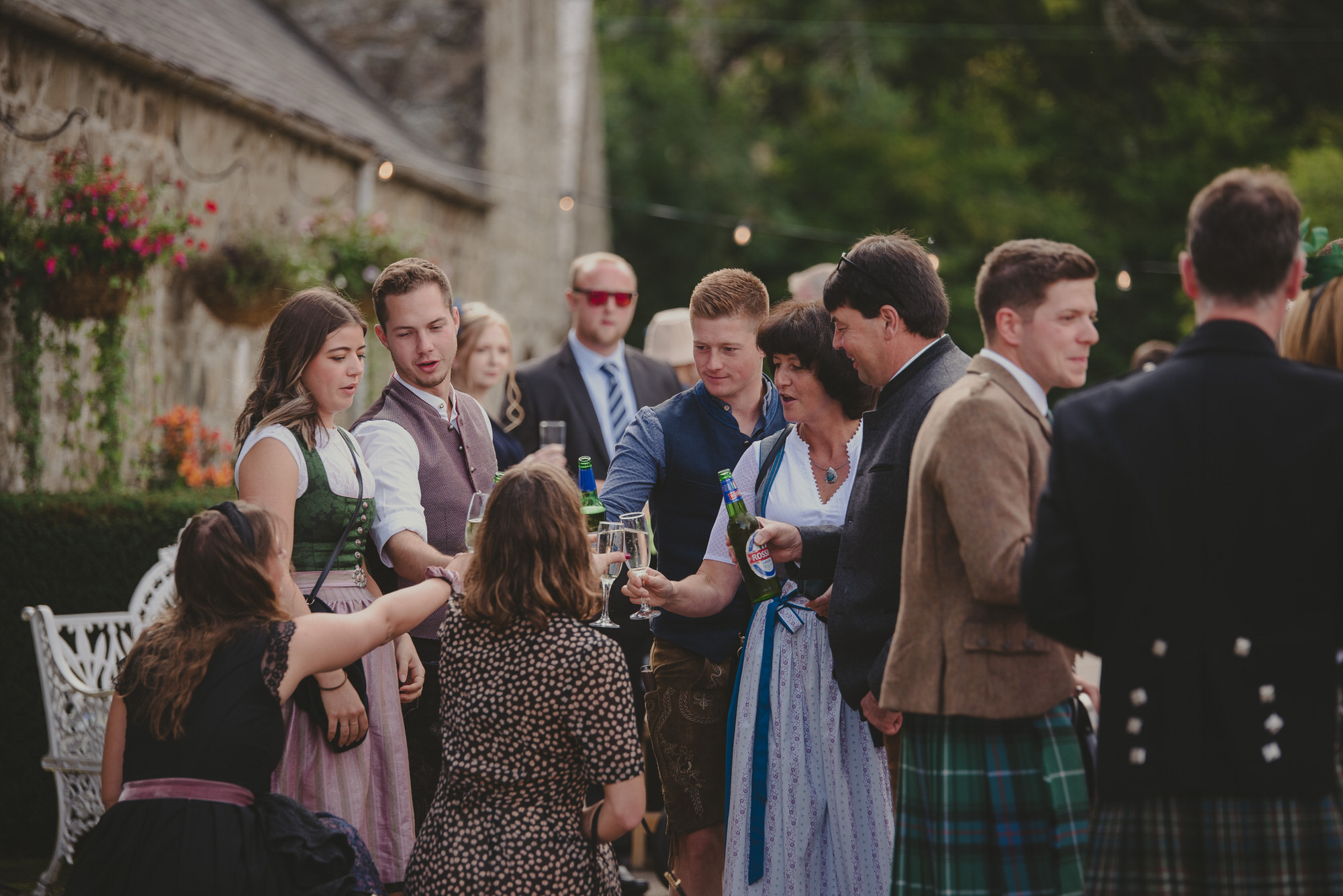 Let's Eat
The dining room was beautifully decorated with candles, greenery, coordinating grey napkins each with a little wooden place tag and white flowers draped from the hanging wheels on the ceiling. So many little touches that made the décor very personal, highlighting the importance of celebrating with friends and family.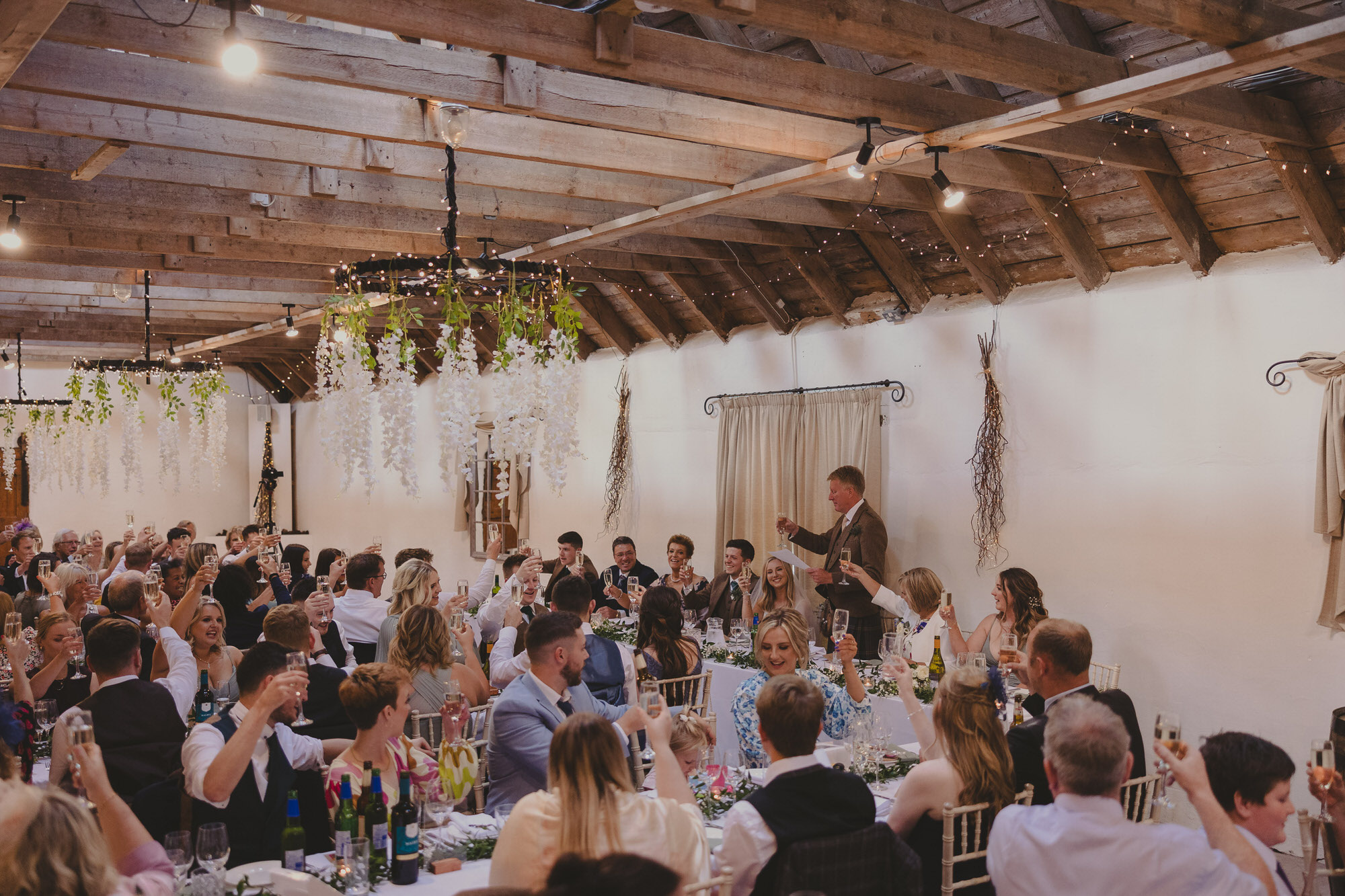 Golden Hour & Dancing Time
As soon as pudding was done we made a runner for the last of golden hour, the light was stunning and Kerrie and Danny were up for a wee adventure down the road and through the field.
On our return we tried something a little different, an evening confetti shot which worked out really well, don't you think? Then it was time for dancing. With so many nationalities on the guest list, the ceilidh dancing was a lot of fun!
We ended my night with a sparkler tunnel which was pretty epic. Everyone behaved and only lit their sparkler when I asked them too and everyone seemed to have fun, apart from one guest who was very sad when it was all over.
I felt his pain to be honest, this wedding was epic! A day fill with love and laughter, a couple keen for some fun, never taking themselves to seriously and so in love.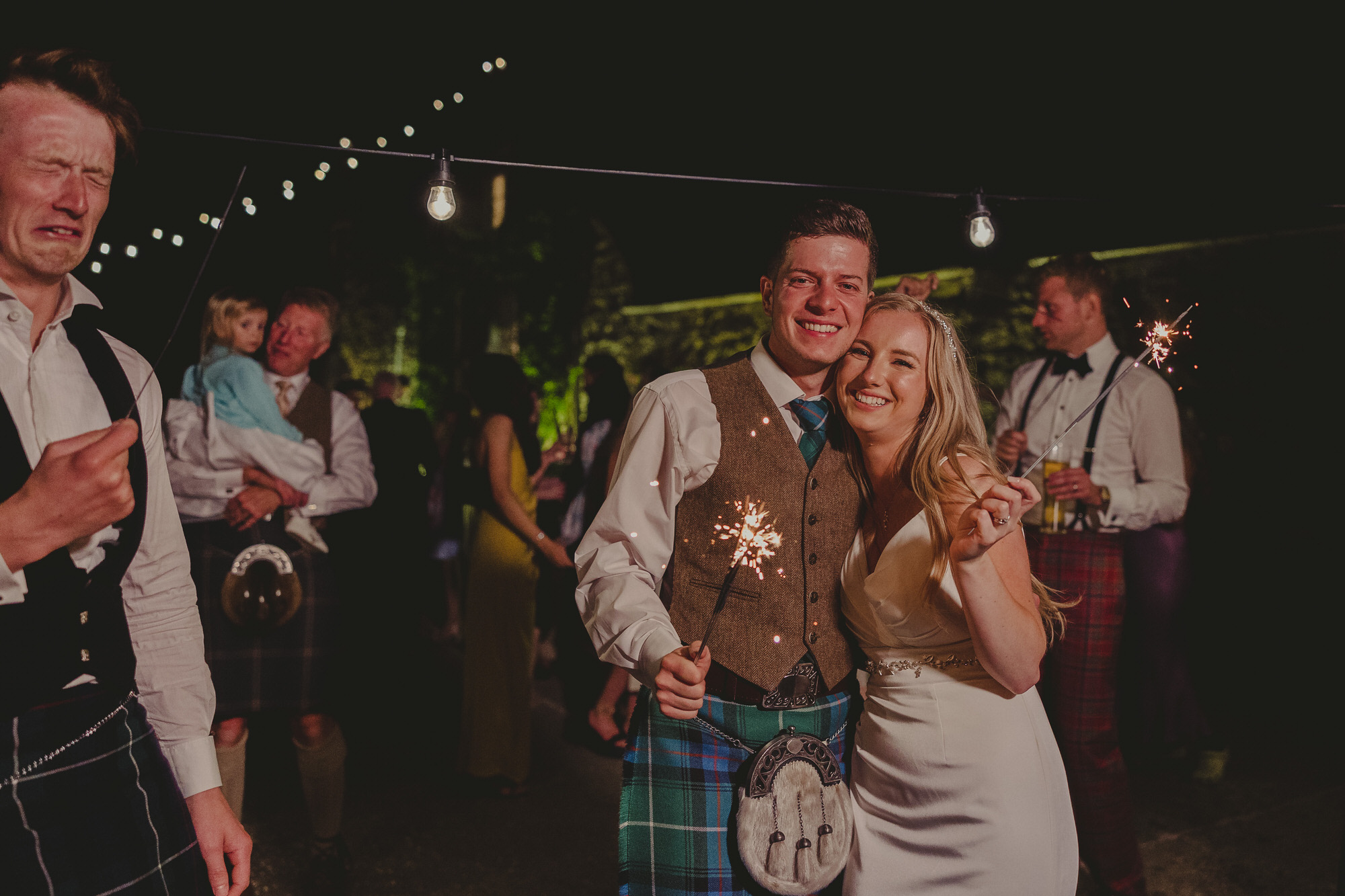 ---
"From start to finish you made us feel so relaxed on our wedding day. The way you carry out your job is perfection, and you are truly amazing!" — Kerrie & Danny
---